21/10/2020
After careful consideration by the Selection Jury, several were chosen for their quality and feature in two sessions of the Official Section of the festival
The films are part of sessions 10 and 11 of the festival, and just like all the other shorts in the FILMETS competition, they can be viewed online at www.festivalfilmets.cat
Louis in Quarantine, Louis Schwizgebel
In an effort to tackle the COVID-19 pandemic, on the 14th of March this year the Spanish Government decreed a state of alert and compulsory confinement throughout the country. Governments took similar actions all over the world. In recognition of these unprecedented circumstances, the FILMETS Badalona Film Festival's organisers decided to create a special award for Best Short Film Produced and Filmed in Confinement.
The call was a success, and more than 200 short films were received. A worthy selection of the entries was then chosen for inclusion in the Official Section and two sessions of the festival programme. The chosen shorts can be found in sessions 10 and 11 of the festival and viewed at www.festivalfilmets.cat.
The entry requirements for the shorts were very specific
As specified in an addendum to the festival's conditions of entry, "films produced in confinement must have been made with the technical and creative resources available in the film-maker's home during the quarantine". "Scenes shot outside of the home are not allowed, and the people appearing in the film, if any, must be members of the same household at that time".
Numerous entries from South America
An appreciable number of entries to the category were received from South America. In fact, two films from Argentina represent the extremes of production means available to the film-makers competing in the category. On the one hand, Consume uses an impressive scenography featuring all kinds of utensils, junk and costumes from an apocalyptic future, suggesting its producers belong to a street theatre company and spent their confinement together in the workshop where they practised their art.
At the other end of the extreme is Everything Circumstantially Stops Working, a fixed shot of three young people sitting on a sofa and letting time pass without doing anything.
And between the two lies a rich tapestry of variations, many simply documenting domestic chronicles but also others offering a more fictitious and generally parodic style, such as the corrosive Quarantine time, from Galician Fran Estévez, who literally shot anything that moved from his bedroom window.
Another notable entry was the Bolivian film Reprendre les rues the minimalist testimony of a homeless man who spent his confinement exposed to the elements, sleeping and waking-up on asphalt. And we should also mention the 1-minute short Louis in Quarantine by Louis Schwizgebel, who plays Bach's BWV 847 in C minor upside down while exercising during quarantine in London.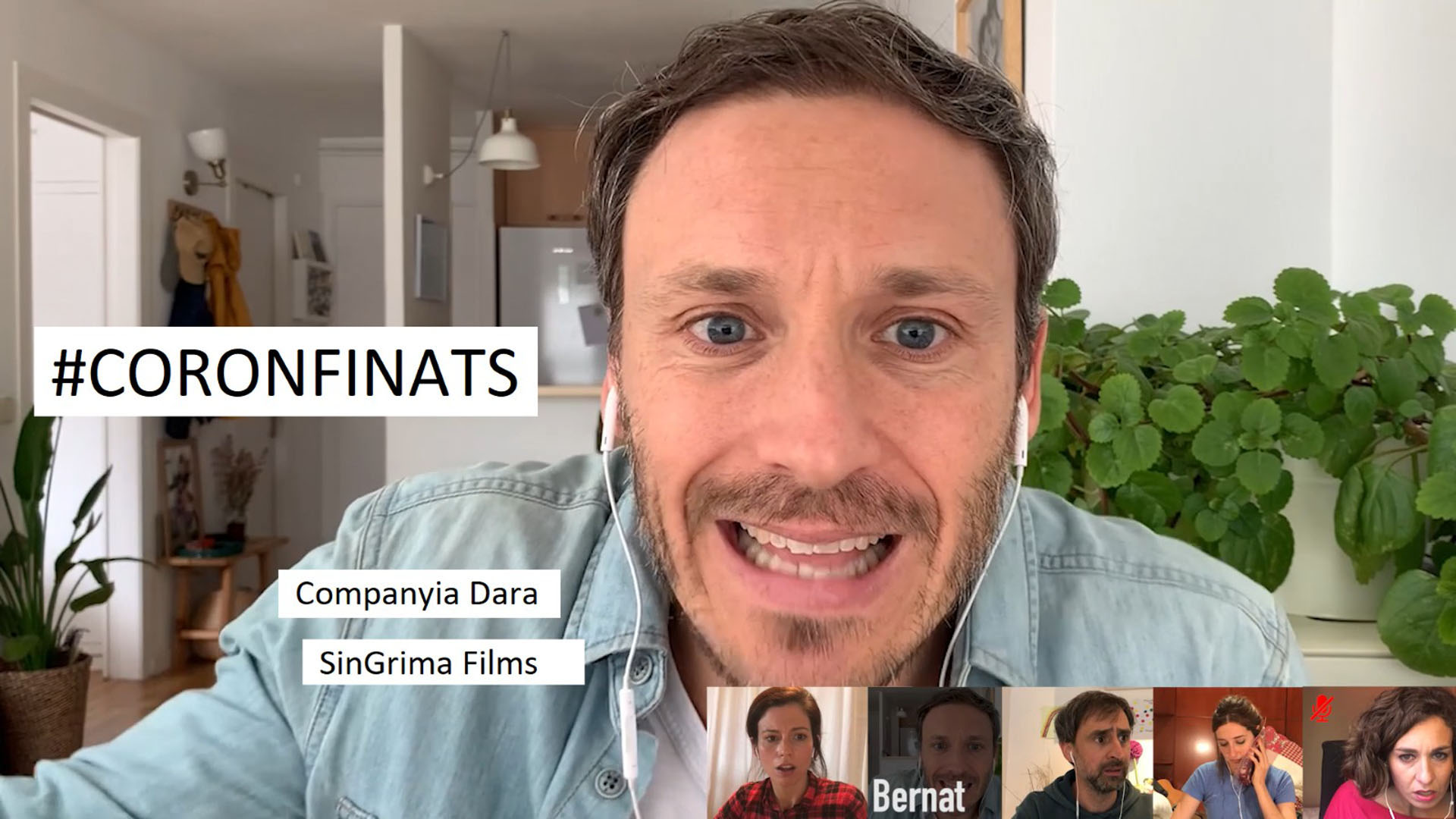 #Coronfinats, Roc Esquius