20/10/2020
The selected films have been recognised and awarded at various international film festivals
The LGBTI shorts can be found in session 8 and viewed online at www.festivalfilmets.cat
La distance entre le ciel et nous, Vasilis Kekatos
For the first time, the FILMETS Badalona Film Festival will screen a competitive International Session exclusively dedicated to LGBTI-themed short films. As with all other films in the competition, film fans can register online to view the LGBTI-themed shorts at www.festivalfilmets.cat. Spectators will find all the shorts from the LGBTI session in session 8 of the festival.
In last year's edition, FILMETS presented a non-competing monographic session with nine LGBTI-themed short films. The session, called 'Flare Films', featured the films that had previously been screened at the BFI Flare festival, the world-renowned LGBTI film festival in London.
The success of the session, which proved extremely popular with a public who filled the Teatre Zorrilla, has led to the creation of a new FILMETS festival Official Competitive Session exclusively for LGBTI-themed films.
La distance entre le ciel et nous, the masterpiece of the session
Of all the films that make up this monographic session, La distance entre le ciel et nous by Vasilis Kekatos stands out. The film is a fictional 9-minute long franco-greek collaboration.
It tells the story of two strangers who meet in the middle of the night at a remote petrol station. One of them fills the tank, while the other is a few euros short of getting home. From that point on, they develop a relationship, and any distance between them disappears. The short, which is the jewel in the crown of the LGBTI session, shows how interpersonal distances can affect relationships.
La distance entre le ciel et nous won the Palme d'Or at last year's Cannes Film Festival.
A session of remarkable short films
The other films in the session come under practically all the colours of the rainbow. But two, in particular, sit at opposite ends of the spectrum. At one end, there's the poignant Irish drama A White Horse, about the electroshock therapy inflicted on homosexual people in the 1970s. And at the other, the playful rebellion of two mature lesbians in the film Revolvo, a German short film starring actress Eva Medusa.
Another notable entry in the session is La nuit, a comedy that fuses graffiti trends with transvestite cabaret, and won the Grand Prix at the Off de Cannes festival, as well as winning the short film prize in Nîmes, the audience award at the Festival des Arts de l'Image et du Son, and in Wuhan (China).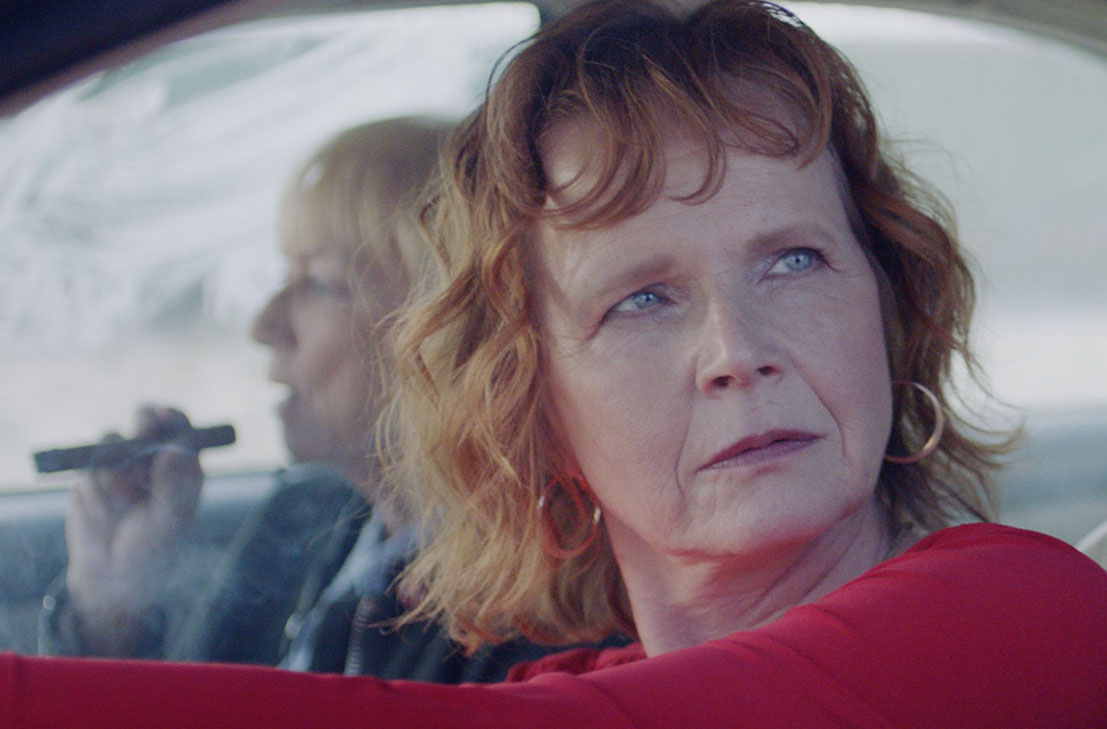 Revolvo, Francy Fabritz