14/04/2020
The international competition will hold a special monographic screening session for films shot in producers' own homes
The festival's Best Short Film award comes with €5,000 worth of prize money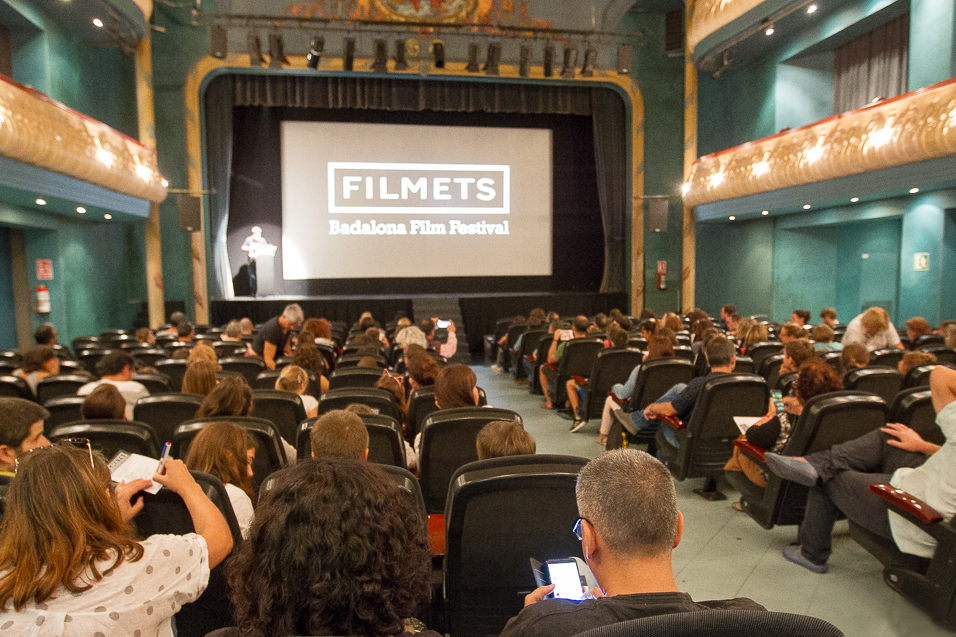 Teatre Zorrilla – Badalona
This year, the FILMETS Badalona Film Festival, an international competition specialising in short films, will have for this year's edition a dedicated award category for the best short film produced and filmed during confinement. As a result of the COVID-19 pandemic and the obligatory lockdowns, many creators around the world are beginning to post their home-produced films, made with limited resources and a high dose of creativity, on social networks.
The festival has decided to recognise the phenomenon by screening some of the films produced under these unique and exceptional circumstances.
Short films produced whit special requeriment
As a result, it will dedicate an Official Session to short films produced during confinement. The addendum appended to the participation rules states that entries "must have been made with the technical and creative resources available in the film-maker's home during the quarantine". It goes on to say that scenes shot outside the home are prohibited and that people appearing in the film, if any, must have been members of the producer's household at that time.
The films chosen for the section will be subject to the same selection process as any of the other categories. Firstly, all entries will be viewed by the Selection Jury. The jury will decide which films should go on to form part of the Official Section of the competition, and outstanding entries will be sent to the International Jury who will select the winners.
The prize money awarded to the winners of the contest's main categories is as follows: Best Film (€5,000), Jury's Special Award (€1,250), Audience Award (€1,000), etc. You can access the festival's participation rules by clicking on the following link: https://www.festivalfilmets.cat/en/bases/
Short films competing for the Badalona Venus – Award for Best Film Produced During Confinement, will also qualify for the contest's other general awards.
The FILMETS Festival will take place between the 16th and 25th of October with screenings at theatres in Badalona, Barcelona and Sant Boi de Llobregat. Entries can register for the contest until the 31st of May this year by clicking on the following link: https://www.festivalfilmets.cat/en/inscripcio-2020/